sunbum
sun protection for the whole family

Vegan, gluten free, cruelty free, reef friendly, sulfate free and paraben free products
Sunlight has the ability to stimulate feel-good hormones. This is the perfect season to enjoy outdoor adventures, by the sea, in the mountains or in the city. But one thing is certain: prolonged exposure to the sun is harmful to the skin.
Without an effective sun protection cream and/or covering or anti-UV clothing (as well as a hat or cap to cover your head and goggles for your eyes), prolonged exposure leads to sunburn.
Our outdoor enthusiasts share with you their reference in terms of sun protection. Now you can fill up on vitamin D serenely, while protecting your lips, face, body and hair with SUN BUM products.
SUN BUM: THE brand of sun products that is committed to protecting the skin while preserving the environment.
Sun Bum was born in 2010 when a group of passionate surfers made a commitment to protect their skin with reliable products, while preserving the planet. Born in Florida in the United States, SUN BUM is proud to support various environmental organizations around the world, such as Surfrider Foundation, Save the Waves Coalition and Leave No Trace Center for Outdoor Ethics. The brand is determined to protect the oceans, beaches and the environment for future generations!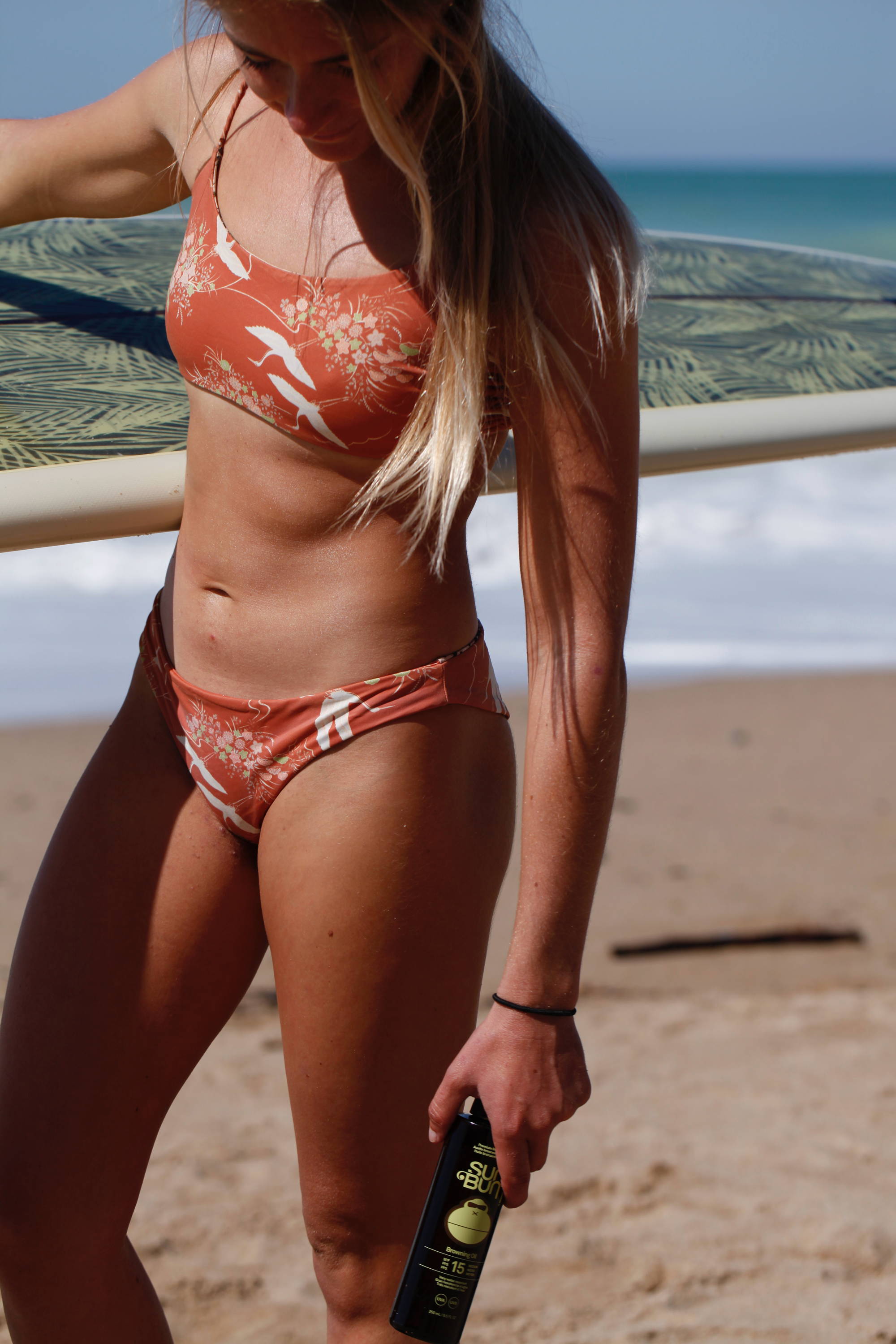 SUN BUM draws its origins from the culture of surfing, the beach and the ocean with the ambition of preserving the planet.
SUN BUM's values ​​and missions are in perfect harmony with those of Wigwam Store: to offer quality sunscreen products that are reliable for users and respectful of the environment, while promoting an active and outdoor lifestyle.
Sun Bum products are made with natural ingredients: coconut oil, avocado oil and cucumber extract to hydrate and protect the skin, while minimizing its environmental impact. A complete range of high quality sun protection products: sun lotions, lip sticks and balms, hair protection and after-sun creams, all formulated with natural and healthy ingredients for the skin.
In addition, to accompany your outings in complete safety, we recommend Business & Pleasure beach accessories and umbrellas .