Parasols, tents, hammocks, deck chairs, towels, coolers and accessories...
BBusiness & Pleasure Co. offers luxury products to enjoy sunny days at the beach, on your terrace or in your garden. Made with anti-UV and water-resistant materials, with a unique design highlighted by its pretty stripes or pastel tones and its emblematic organic cotton fringes.
We appreciate them even more for their respectful manufacturing with recycled or upcycled products.
THE BUSINESS & PLEASURE CO. HISTORY
Business & Pleasure was born in 2016. It's the story of two Australian friends who fell in love with their 2 dream girls in California.
Business & Pleasure Co. pieces are chic, durable and timeless, built to last. They are recognizable on many beaches, all over the world.
We invite you to relax and enjoy with:
#WithPleasure
PARASOLS, TENTS, CABINS, CHAIRS
You will finally be able to stay in the shade in peace and style whether in your garden or at the beach. Crafted with the finest quality fabrics and rigorous attention to detail, these genuine pieces are both aesthetically pleasing and practical. Their special fabric guarantees excellent 50+ sun protection, while blocking at least 95% of UV rays. With its iconic fringe design, you are sure to impress your friends.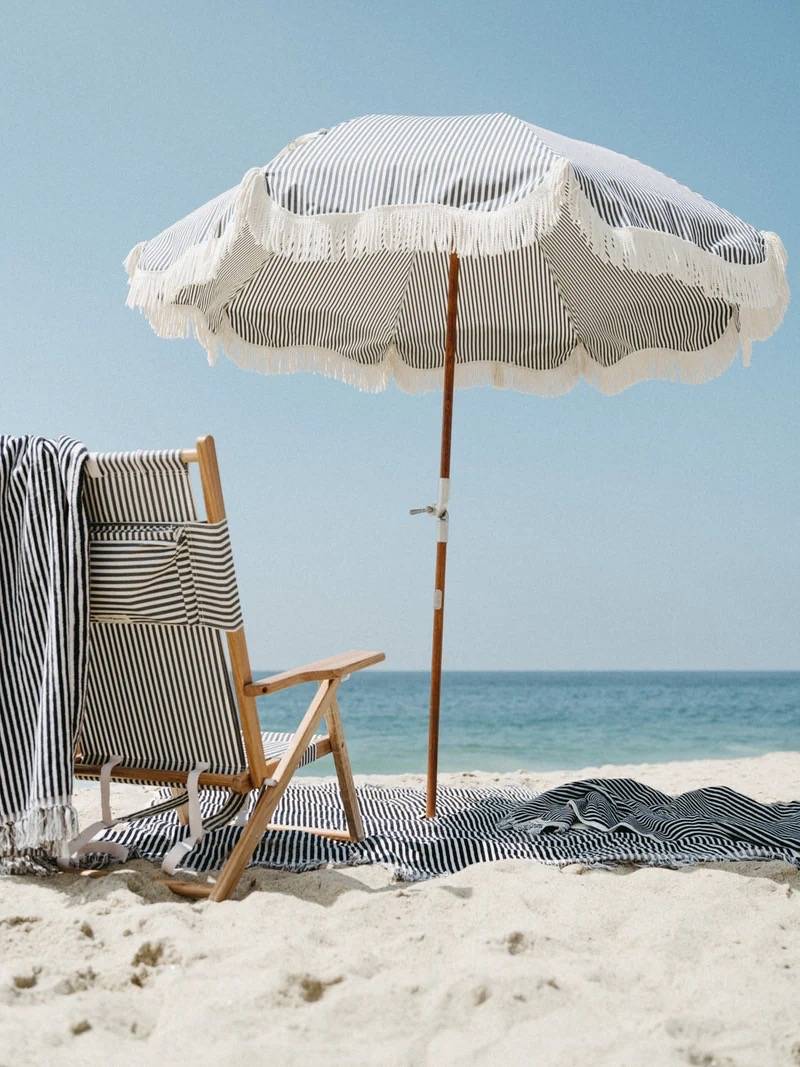 COOLERS, TOWELS, ACCESSORIES...
Made from recycled or upcycled materials, which have less impact on the planet. They require less energy, less water and generate less carbon emissions and waste.
Easy to carry for a day at the beach, a picnic in the grass or a barbecue in the backyard. With their unique design, you will surely get noticed.